Next-Day Delivery On All Parts, if you order by 3PM!
All orders placed on Partsology arrive the Next Business Day.

Partsology, The Online Engine Parts Store.
Next Day Delivery On All Auto Parts Purchased by 3pm
Everything on Partsology's online engine parts store is delivered to you the next business day. We carry high-quality brand auto parts at amazing prices and offer a very responsive and friendly customer service team. When you have a question, nobody likes talking to a robot. You don't have time to wait 3 days to a week for an engine rebuild kit. You have enough to do that waiting isn't on your project list. Partsology was built with the professional installer in mind, and we know you need the parts fast. We also know that you need auto parts that are reliable, so you only have to do the job once.
This is why our world-class customer service team is here to help you every step of the way, and since you're a business person we priced our products for you to keep more in your pocket. Our mission is to become your long-term business partner, and we know the only way to do that is by fulfilling our promise of Next Day Delivery, High-Quality Auto Parts, Excellent Service, and Amazing Prices. Contact us us at (844) 800-6866 today if you have any questions or need help finding the right parts for your engine rebuild or gaskets for your motor vehicle engines.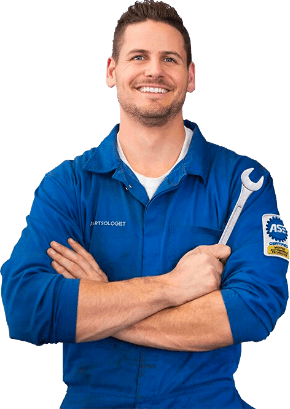 ---
Engine Parts and More at Partsology.com
At Partsology.com, we get it: an engine rebuild isn't the kind of thing just anybody can do, and we think it's not the kind of thing an experienced mechanic would entrust to just any old parts supplier. That's why all of us at Partsology.com are experts when it comes to engine parts. We are your #1 online source for engine rebuild kits and much more.
Whether you're a seasoned hobbyist or a professional installer, you need someone in your corner. What you don't want — or need — is a vague, potentially week-long turnaround on your engine parts.
Wouldn't it be a real difference-maker if you could get what you need as soon as possible? We think your time is important too, and it's why we guarantee next-day delivery on every order.
Partsology.com has the most complete inventory of engine parts in the business — if you look for it here, you will find it.
Our online catalog is also super easy to use. At Partsology.com, you can quickly find and order high-quality parts at low prices, and you can get everything you need with free next-day delivery — for orders over $75 — right to your door.
Our Specialty: Engine Rebuild Kits
Modern cars are not immune to catastrophic engine failure. Believe it or not, there are still some cars that have trouble making it to the 100,000-mile mark. Most shops usually recommend swapping a burnt OE engine for a remanufactured unit when that happens because the cost of an engine rebuild can escalate quickly.To keep the bill for those kinds of repairs under control, whether you're interested in keeping costs down for your own project or for your valuable customers, it makes sense to get the best low-cost parts shipped to you as quickly as possible.
A professional installer knows that sometimes it's easier, quicker, and more cost-effective to rebuild the engine instead of yanking the whole thing out of the car and dropping in a remanufactured unit.
There's a lot of ancillary work associated with a complete engine replacement, from dealing with the accessory drive to all of the electrical work and the plumbing for cooling provisions — and that's putting it mildly.
When you select one of Partsology's engine rebuilding kits, you've got options. Our kits allow you to select the parts you need so that you don't have to buy a single part you don't.
If you're a professional installer, that means passing the savings on to the customer, and if you're doing the wrenching on your own project, we don't need to tell you how awesome it is to pay only for what you need.
Engine Rebuild Parts
Let's say you don't need anything that comprehensive. Perhaps you've got just a few things on your list. We get that, too, and we've got you covered — for all makes and models — on valve cover gaskets, main bearings, and everything in between.
If you need parts to rebuild engines, Partsology.com is the automotive supply industry partner you've been looking for.
Whether it's a preventative head gasket swap for that infamous horizontally opposed Subaru 2.5 or an after-the-disaster total rebuild for a 2013 BMW X3 with a failed oil pump, Partsology.com has what you need.
Parts for Engines
Partsology.com isn't just your #1 online destination for engine rebuilding parts or kits to rebuild engines; we're also your go-to for anything you need for just about any engine you can think of.
We source engine parts for the most popular makes, models, and years, whether you need an engine rebuild kit or just a set of gaskets. Our warehouse has re-ring kits, head gasket and bolt kits, and any other engine parts you might need to get the job done.
Re-Ring Kits
Is your customer concerned about clouds of blue smoke following them around? Maybe it's time for a re-ring kit. Partsology.com has high-quality re-ring kits that not only make the job easy but help you do it right the first time. All these kits can be next-day shipped for free.
Head Gasket and Bolt Kits
Wrenching on an early 2000's Subaru? Those are great cars, but their weakest link is their rather infamous head gasket issue.
Partstology.com has just the right head gasket kit, whether you're talking about a Subie hatchback or Chevy Suburban. You can select every top-notch engine part you need with a few clicks in Partsology's online catalog and easily get it next-day shipped.All Kinds of Other Engine Parts too.
We stock next-day deliverable parts like these and many more:
● Oil pan gaskets
● Oil pumps
● Harmonic balancers
● Power steering pumps
● Intake and exhaust valves
● Piston rings
● Water pumps
From Acura and Avanti, Chrysler, Ford, GMC to Volkswagen and Volvo, Partsology.com has what you need.
Put the Experts to Work for You
Easily browse our online catalog for whatever you need, get it next-day shipped to you, and enjoy the assurance of our 12-month/12,000-mile warranty. Get started on your first order now!